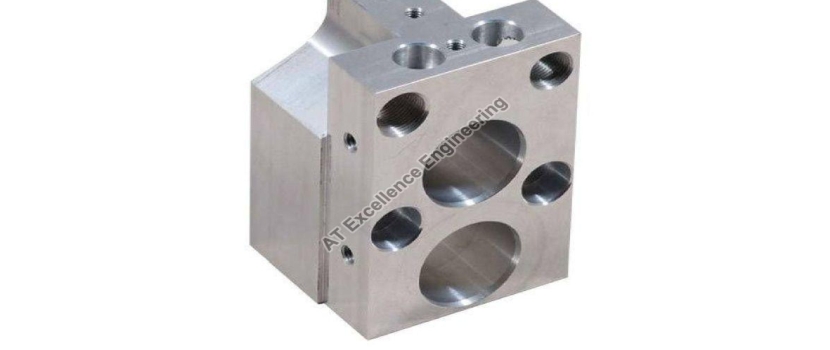 Pneumatics and hydraulics have familiar applications in many works. Both work on following Pascal's rule for generating motion or force. The main difference between these two techniques is the type of medium.

For hydraulic applications, we use incompressible fluids whereas, in pneumatics, we prefer compressed gases. Here, you will have extensive knowledge of pneumatics and hydraulics block usages.

Overview of Hydraulic & Pneumatic Systems:
Generally, we use hydraulic systems in huge force applications with accurate controlling while we prefer to have speedy and lightweight applications with pneumatic systems. While hydraulic blocks are made of steel, pneumatic components are easy to go with non-ferrous and plastic materials.

Both operations follow similar working principles and functionalities. Here are some important considerations to mark out the best technique in your application.
Consider the ambient and environmental factors in your work.

While the hydraulic technique is quite expensive, it has more efficiency.

Industrial Hydraulic blocks utilise lesser energy as compared to pneumatics.

Pneumatic system can be directly plugged into the ring main while hydraulic needs power-packed installation.

For high-pressure works, hydraulic is ideal.

There is a more complicated design and repairing components for hydraulic systems.


Now, you are about to learn about pneumatics and hydraulics working principle with their major applications. Major mobile or stationary equipment is the outcome of either hydraulics or pneumatics. It is not possible to go through each application in detail.

Some important and well-known applications are mentioned below.

About Hydraulic Applications:
Industrial: For industrial tool controlling procedures, electro hydraulics is used. A fast and precise response is well expected by this process. Steelmaking, plastic processing, automated production, metal extraction, paper industries, machine tools, crushers, presses, loaders, textile types of machinery are some best examples of hydraulic blocks.
Mobile Hydraulics: Here, the system asks for manual controlling. Construction and building equipment as excavators, cranes, earthmoving tools, backhoe, irrigation system, tractors, tunnel boring, material handling, rail equipment are the best discoveries for mobile hydraulics.
Automobiles: There are more interesting applications as far as the automobile industry is concerned. Most of this work is based on the hydraulics principle. Shock absorbers, power steering, brake, windshields are some best examples of hydraulic-based vehicles. Two-post & four-post phenomena are useful as lifting applications for inspecting and servicing damaged vehicles.
Marine Applications: Hydraulics plays its part in controlling the ships and maintaining stable operations. Stern and bow thrusters, steering gears, engine rooms with jacks & pumps, hatch covers, winches, cranes, mooring drums are the main topics for marine applications.
Aerospace Applications: Rockets, airplanes, spaceships launch on hydraulic systems. It is mainly preferable for wing adjustment, extension & retraction of gears, closing or opening of doors, steering, brake, etc.
Mining: Hydraulics has been the main tool behind the emergence of advanced mining systems. It is crucial to know the location of unused oils or gases below the earth's surface and hydraulic blocks are quite useful in that. For doing this, sand, water, and other additives are mixed to create a huge pressure and fill in the cracks.


About Pneumatic Applications:
There are many pneumatic applications that we hardly know.
Automobile: This industry uses the pneumatic system for filling up compressed air in vehicle tires, vehicle painting, tire changing, heavy vehicles' braking, and many other operations.

Transportation of goods: Pneumatics is the case study to do some improvement in good transportation inside the company shelves. There is a push button to put the goods onto the moving belt.

Industrial Process: Material drilling, handling, filling, sawing, clamping, packaging, shifting are general applications of the overall pneumatic system.


Hence you have got a brief overview of the major hydraulic applications. Industrial Hydraulic Block Manufacturers have a long way to pass with major changing markets and shape the industries to do any operations at our will. There are several other trends of pneumatics as well to do good for future growth.

While considering current trends, we should not forget that within the next century we will have a scarcity of resources. Hence, we must be ready with some energy-efficient systems. By hook or crook, all these things will directly start with the component level modification. Many codes and standards are still in the bay while we are considering mass machines for the current scenario.

The importance of backup systems and industrialised resources are the talk of the cities. Hence, we should not waste it in any way, rather than following some important tools to develop a new instance of hydraulic as well as pneumatic applications.

You will know more detail after the brief discovery and invention of new tools in this decade.
This entry was posted on September, 17, 2021 at 15 : 35 pm and is filed under Hydraulic Products. You can follow any responses to this entry through the RSS 2.0 feed. You can leave a response from your own site.